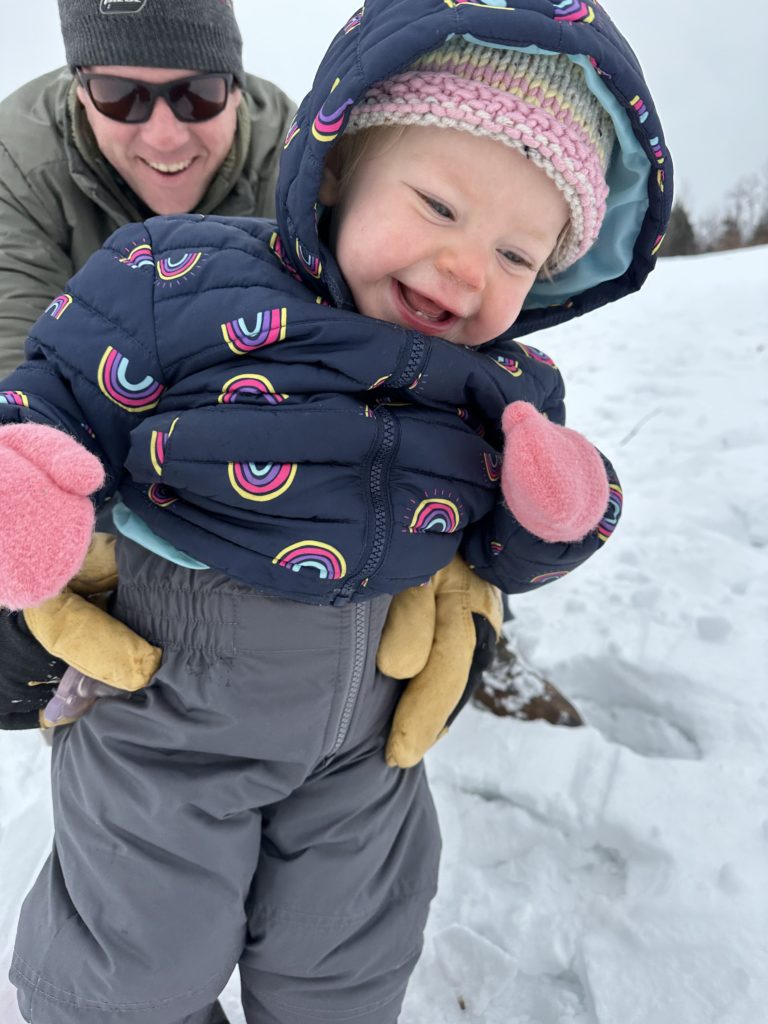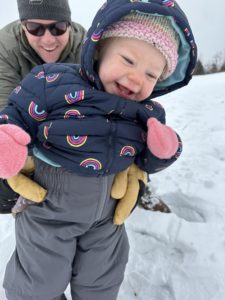 Being an Innkeeper and parent of a toddler means there's always something TO DO. Although Cassidy really enjoys "helping" with cooking and cleaning, it is important for everyone's mental and physical health to find fun out of the house. Below is a list of our most recent family friendly activities during the winter months. If you ever see us out and about, make sure to say hello!
Sledding at Casey Hill- Underhill
Casey Hill is a super cute local's secret with lots of variable terrain. There is ample parking and it's dog friendly! I love that it is close to the Inn because it is a labor of love to get your toddler dressed for snow activities. My mommy heart just explodes when I hear Kyle, Cassidy and Moby screeching as they whoosh past me! I'm not sure which member of our family loves it more!
Snowshoeing at Mills Riverside Park- Jericho
This gem of a park encompasses 216 acres of recreational fun. Our fur-born Moby LOVES socializing with the local canine community in the off leash dog zone. You can often find our family hiking one of the many wooded trails commenting on "where's the squirrel" or "where's the cow?"
Out to Lunch at The Farmhouse- Burlington
We are an out-to-lunch family and The Farmhouse is by far our favorite spot. They are a farm to table gastropub that's a member of the Vermont Fresh Network. Literally everything on the menu is amazing and their local craft beer section is noteworthy. The staff is always so friendly, knowledgeable and very accommodating to families with children.
Swimming at The Edge- South Burlington
Growing up a swimmer, there is something so comforting about the humidity and warmth of an indoor pool on a cold winter day. We've been taking Cassidy swimming since she was 8 weeks old (she's a total fish!) and we love going to The Edge's kiddo pool. Children under 2 are free and the facility is bright and welcoming.