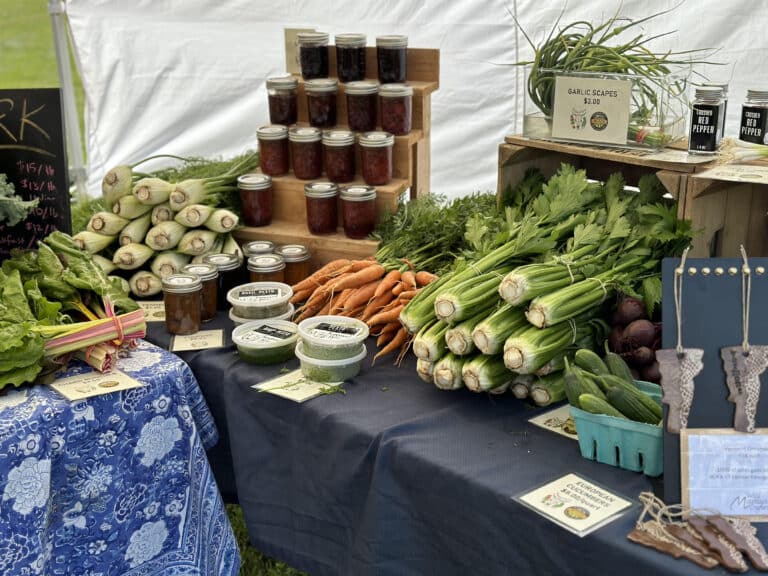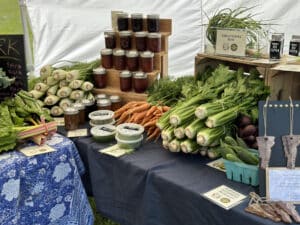 One of my favorite parts of summer is visiting the Farmers Markets. I am a total foodie and it is important for me to know where my food is coming from. Whenever possible, we choose local options and buy direct from the farmer. I get so giddy seeing the brightly colored tents filled with produce! The bonus is that there is usually live music, lots of crafts and delicious food trucks!
Below is a list of the farmers markets in our area. All events are rain or shine. Kids, dogs and good vibes are encouraged. If you happen to see our family out and about make sure to say hello!
Jericho Farmers Market at Mills Riverside Park : Thursday 3:00pm-6:30pm : Market runs until early October. Enjoy live music, agricultural products, craft vendors and local food. This is a smaller event with lots of local love. https://www.jerichofarmersmarket.com/
Burlington Farmers Market at 345 Pine Street : Saturdays 9:00am-2:00pm : Market runs until late October. Similar scene but a much larger event that's very busy. I recommend arriving early due to limited street parking. https://burlingtonfarmersmarket.org/
Winooski Farmers Market at 20 Winooski Falls Way : Sunday 10:00am-2:00pm : Market runs until mid October. https://downtownwinooski.org/winooski-farmers-market/
Underhill Harvest Market at Underhill Center : September 23-24th : Mark your calendar! This is a HUGE event that marks the beginning of fall. There is an outdoor flea market, indoor artisan market, clutter barn and silent auction. The beauty of this event is that it overflows into the town of Jericho. Route 15 becomes one giant garage sale with people selling everything from antiques to grilled cheese! https://underhillharvestmarket.com/
If you are looking for some fantastic summer fun, we've got plenty of great family-friendly adventures waiting for you here in Jericho, VT near The Sinclair Inn Bed & Breakfast. Book your stay today!